Flooding Spreads Invasive Species In Vermont, Iowa, Louisiana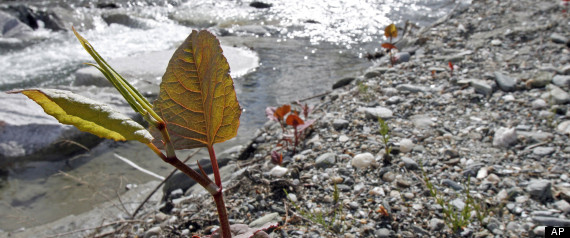 Storms like last fall's Hurricane Irene, which flooded Vermont, spread more than just water. Invasive plants, like Japanese knotweed, are carried by the raging waters, so they can take over new territory. This article from the AP presents the basic issue of plants and animals spread by floodwaters.
Eat an Invasive Today: Asian Carp

Have lemons, make lemonade, right? Some restaurants in Chicago are serving and promoting Asian carp as tasty new option. For consumers concerned about over-fishing and sustainability, eating the invasive carp could be seen as the ultimate eco-conscious dinner decision. Chefs say they are as...

How to Eat Japanese Knotweed

On the side of your grilled filet of Asian carp, perhaps you'll want to try some some invasive greens. This website offers directions for finding and preparing Japanese Knotweed.